Join the KBCC Community and stay in the loop on Ultimate Team Summit, workshops, and articles to expand your business.
Success! Please check your inbox to confirm your email address. 
Please view the original article published in REP Magazine
here
K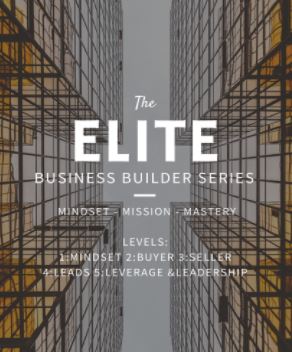 athleen Black Coaching & Consulting, a respected and renowned Canadian Real Estate Coaching & Training company, are expanding their Elite Business Builder Training Series online!
Work at your own pace anywhere in the world while mastering skills to take your business to the next level!
You will learn everything from Mindset, Values, Visions, Systems, and Tools to Ultimate Buyer & Sellers Consultations, Million Dollar Buyer Presentations, Advanced Techniques to Convert, Lead Conversion to mention a few.
Elite Business Builder Training Series has been brought to Real Estate Agents in Manhattan, New York, and the Top 1% of North American Teams and Agents for almost a decade.
"I truly believe people have the ability to perform at their highest levels and that they can achieve their goals in real estate," Kathleen Black said. "My goal is to help agents reach the potential that they might not even realize is possible."
Kathleen Black Coaching & Consulting has built a comprehensive online experience to provide intensive and highly customizable sessions that give trainees the tools they need to not only succeed in the marketplace but to dominate it.
Kathleen Black Coaching & Consulting's track record is impressive. They have seen their students become higher producing and more competitive agents after completing the training series.
"A brokerage firm's success hinges on how well their agents are trained. An untrained, or partially-trained, agent can cost the business tens of thousands of dollars because leads can fall through the cracks and potential clients will seek real estate advice elsewhere. Training a top producer requires the precision and level of mastery found only amongst the top one percent of the industry," Kathleen Black
Our students understand how to create their desired outcomes. Our training provides them with confidence so that every stage of the sales process can be moved forward with ease.
Students who are newly trained in our buyer consultation can expect an 80% conversion. With consistent use our systems and tools, some agents will reach heights of 90% and up to 98% average.
With full Listing Consultation training our students benefit from understanding how to express value, not only in what they do, but why they do what they do. This educational approach influences and excites potential clients. Making our trained agents the logical and most obvious choices for hire.
Each Level has 9 sessions, and students receive workbooks and step by step plans in regards to presentations, and scripts.
The Elite Business Builder focuses on a unique formula for success with tools previously reserved for the Top 1%. It is no surprise why the Elite Business Builder program is in high demand!
"I am always looking for the best in the industry, and we found that with Kathleen. I am spending significant money on Online Lead Generation, and the only agents I provide leads have completed Kathleen's Elite Business Training. Why give leads to agents that close 2/10, when you can give them to agents that close 8/10. " Paul Baron, Broker/Owner of the #1 Producing Brokerage for Century 21 Canada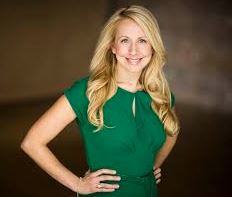 Kathleen Black is the CEO of Kathleen Black Coaching & Consulting Inc., North America's leading real estate team coaching, consulting and training firm. Black's broad experience in all aspects of real estate business development has allowed her to successfully coach hundreds of top-producing teams. For more information, visit www.ItTakesa.Team